Welcome…
Thank you for visiting the online home of Maximum Gusto Sportfishing!  Check back regularly as we are always adding new products to our online store!
Maximum Gusto Sportfishing was born out of a love for the water, fishing and the lifestyle surrounding the sportfishing community. We build custom tackle for recreational and tournament fishing alike. Our primary focus on Big Game and Offshore Fishing involving pelagic species.
We take pride in every tackle item we make. To insure that you have the finest tackle available, we maintain the equipment used to cut, crimp and bend regularly, including having our bench crimpers properly calibrated so there should be no pre-mature crimp failures. The tackle we make gives the best possible chance at landing that catch of a life time.
What you see on this site is only a portion of what we can make or build.  Custom products are our specialty and a majority of our business.  We love inquiries for custom tackle and new ideas. Please be sure to contact us for pricing on any custom pieces you may dream up. If you are looking for something in particular, we can likely get it or make it!
Thank you for using our custom built tackle. See ya on the water!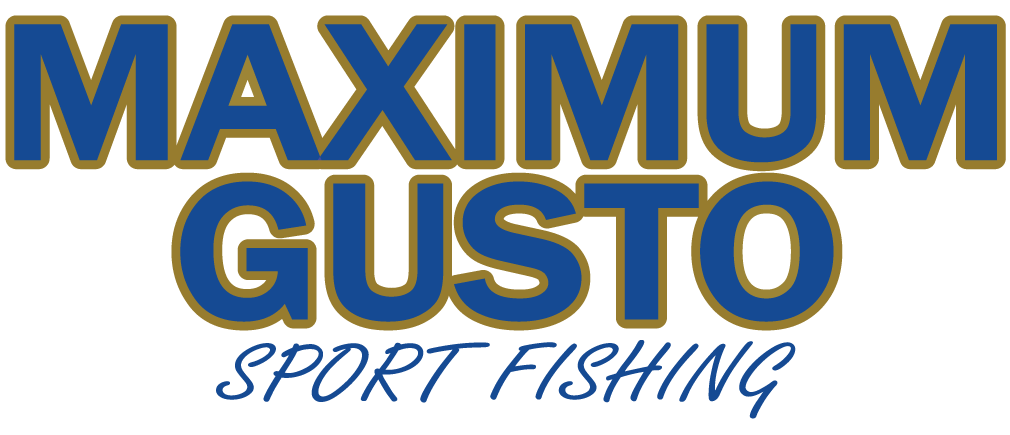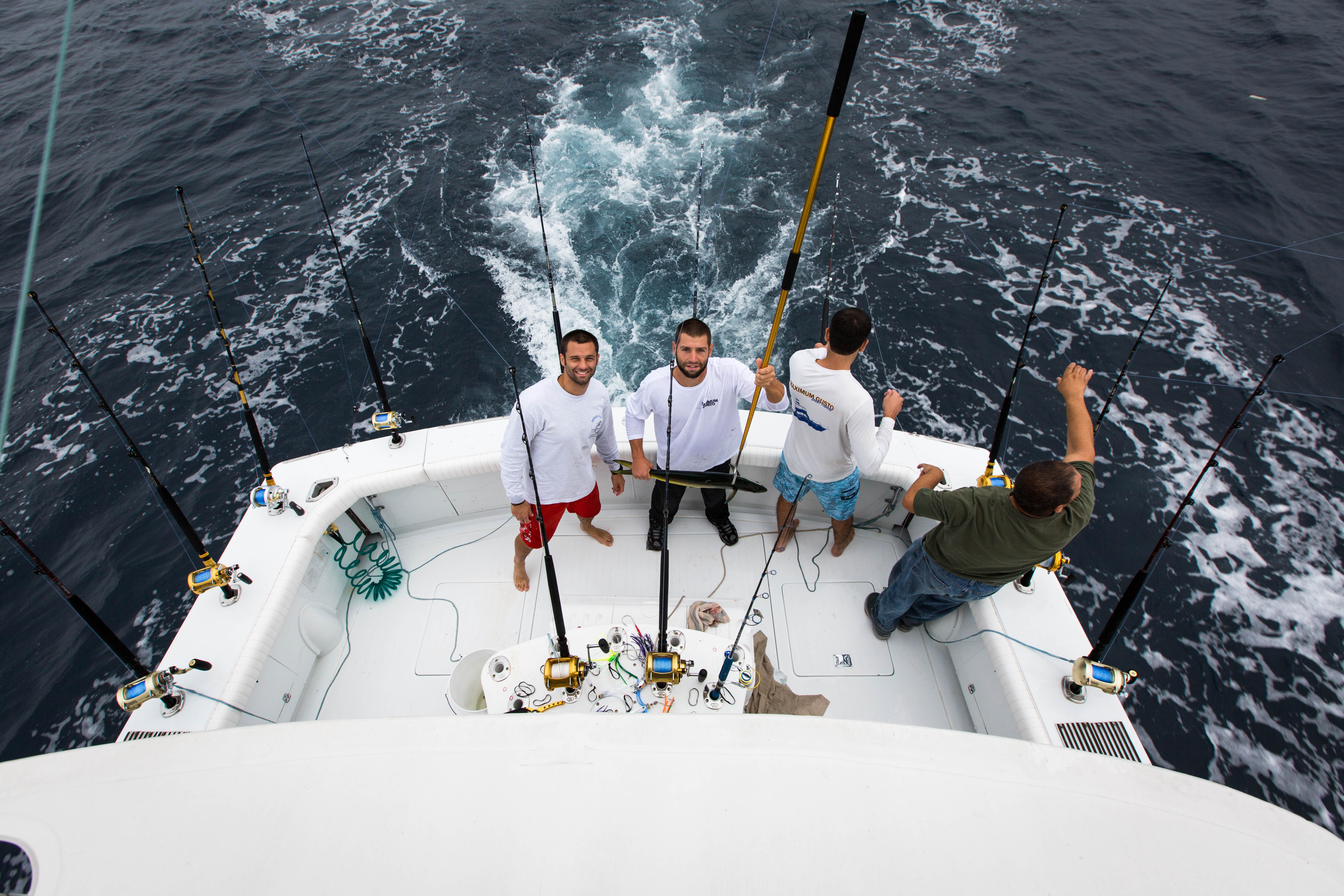 Our Proving Grounds…
Maximum Gusto Sportfishing owns a few of our own boats which we use for testing of our products…think of it as our proving grounds…
Our primary boat is a 46′ Bertram which fishes out of Cape May, New Jersey. This gives us access to a good portion of the Mid-Atlantic canyons which we fish on a regular basis for yellowfin tuna, big eye tuna, bluefin tuna, mako sharks and other pelagic species.
Cape May, NJ also puts us in the heart of some of the largest and richest Big Game Fishing Ttournaments in the world every year!
Our second boat is a 26′ Glacier Bay catamaran. For us, this boat is a nomad. It tends to go where it needs to, to find the fish. We have caught Bluefin Tuna from the New England states to Morehead City and mahi-mahi, grouper and sailfish and more from the mid atlantic canyons to the Florida Keys!
About…
After over 30 years of fishing in waters from New Jersey to Florida and spending almost every single weekend on a boat in New Jersey when he was younger, Karl Scherzberg (owner) has always had a love for the ocean. Later in life when his parents bought a boat capable of reaching the canyons off of New Jersey, Karl's perception of fishing changed. All of a sudden tuna were available and the fishing addiction started.
After many years of perfecting tackle and rig making on their boats, Karl started Maximum Gusto Sportfishing, LLC. to fill a fishing market that focused on custom tackle with an emphasis on quality.
Our tackle can be found on private boats and charter boats with a quality that we feel is second to none.
When Karl's not building tackle, he can be found enjoying his time with his wife and newborn son as well as fishing and teaching others the craft of rigging, making tackle and finding the catch of a lifetime! You may also find him and his family in the great outdoors hiking, ice climbing, skiing, surfing and generally enjoying the fresh air nature has to provide!